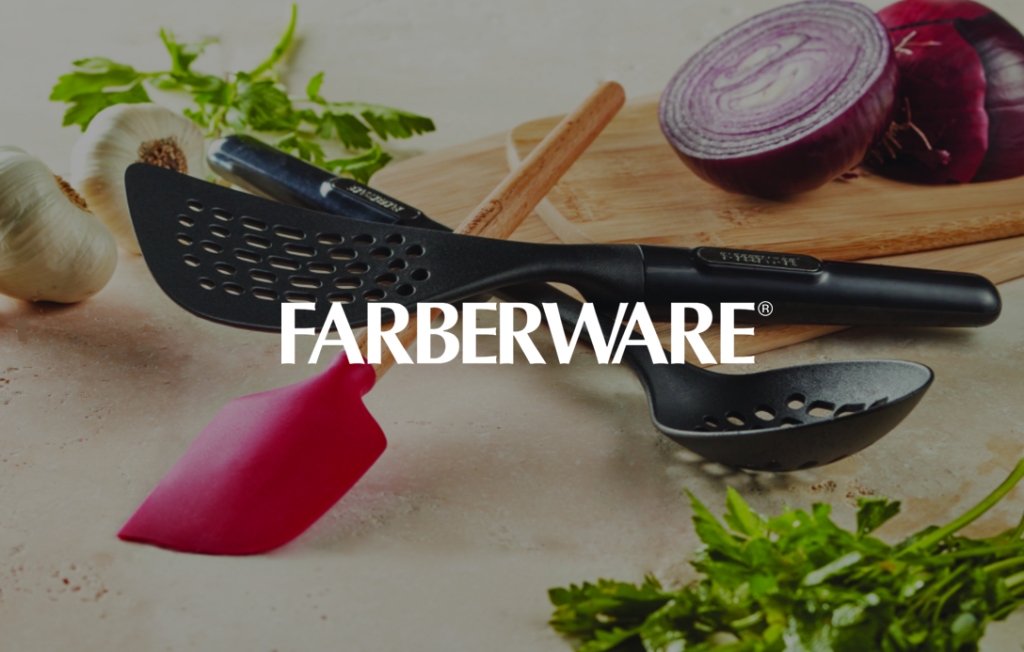 About the hunt:
One of the oldest and most trusted brands in American housewares, Farberware has a rich tradition of offering quality cookware for generations. Quality, reliability and value have remained synonymous with the Farberware brand for over 120 years… and counting.
We are continually searching the globe for great kitchen innovation that can improve our customers lives. If you have great innovation, please submit it to us for review and consideration.
Submission criteria
We accept all innovative product submissions and ideas related to our categories and keywords, but prefer products when physical prototypes proving function have been developed and the patent / protection process has been started with either a provisional patent application filed (PPA) or a nonprovisional patent application has been filed (utility or design).
How to submit
There are no upfront costs or commissions for submitters to participate in this hunt.  To submit a product directly to Farberware:
1 – sign up for a MarketBlast submitter account
2 – add your product(s) to your MarketBlast account
3 – on the open hunts tab, search "Farberware" and submit
Companies interested in conducting or listing a hunt on the MarketBlast platform should sign up or email info@marketblast.com.