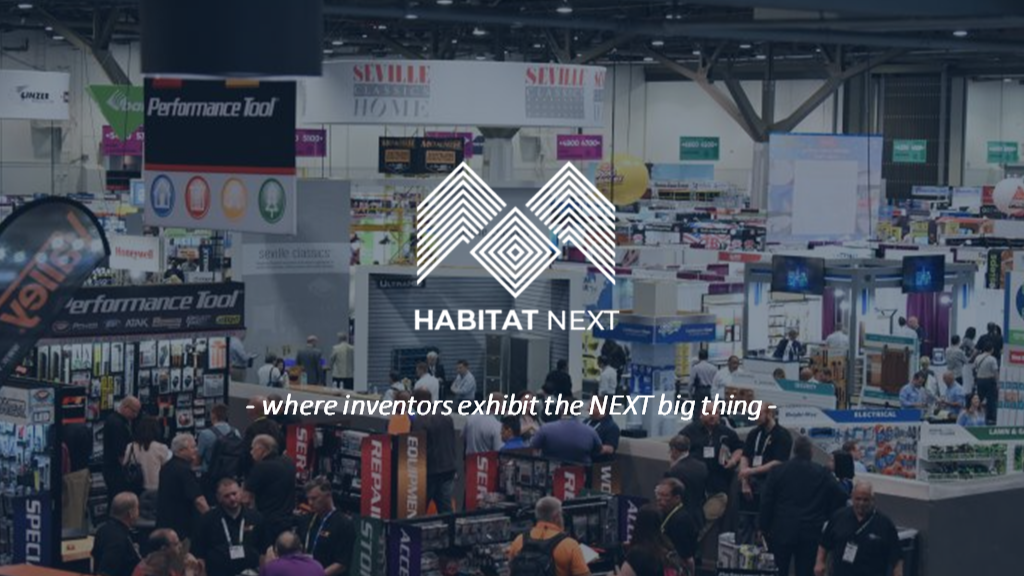 About the hunt:
New product discovery is the # 1 reason buyers attend the National Hardware Show
If you are a product developer or inventor with great product innovation in the home improvement or DIY space, the 2023 National Hardware Show's inventor exhibit area called HABITAT NEXT is a must attend event.
HABITAT NEXT, powered by the United Inventors Association (UIA) is where top buyers come to uncover innovations by independent inventors whose products deliver new solutions for everyday living.
Submitting your product directly to our National Hardware Show team through this submission platform enables us to…
1. Determine if your product is a good fit for purchasing a booth to exhibit in HABITAT NEXT, which provides unparalleled exposure for your product.
2. Determine if your product is a good fit to participate in our Inventor Showcase Live event, which offers a chance to pitch your product LIVE in front of key decision makers in home shopping and DRTV including judging panelists from QVC, HSN, AllStar Innovations and Shark Tank.
Submission criteria
prototypes or product ready to exhibit
patent protection a plus
How to submit
There are no upfront costs or commissions for submitters to participate in this hunt.  To submit a product directly to the National Hardware Show:
1 – sign up for a MarketBlast submitter account
2 – add your product(s) to your MarketBlast account
3 – on the open hunts tab, search "hardware" and submit
Companies interested in conducting or listing a hunt on the MarketBlast platform should sign up or email info@marketblast.com.