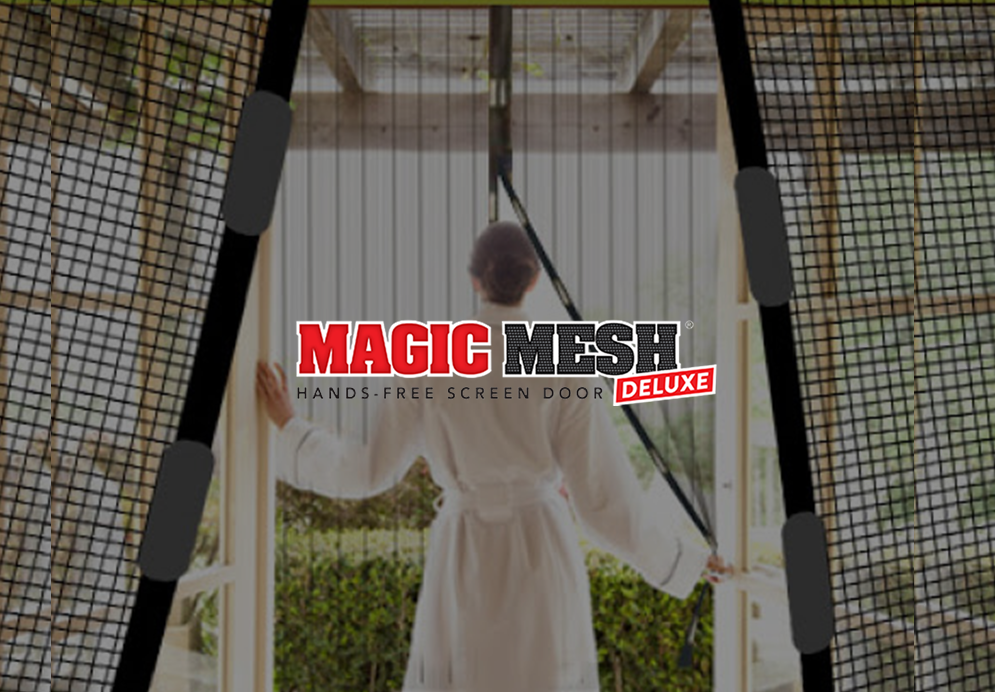 About the hunt:
Magic Mesh has been the trusted brand in magnet screen doors for over 10 years.
We are looking for innovative products to expand the brand. Categories include screen related problem solvers, insect repellents, outdoor dining and living.
If you have this type of product innovation, please submit to our team.
Submission criteria
Must be within our categories or matching our keywords
Looking for prototype stage through retail-ready products
Patent application filed is a plus
How to submit
There are no upfront costs or commissions for submitters to participate in this hunt. To submit a product directly to Magic Mesh:
1 – sign up for a MarketBlast submitter account
2 – add your product(s) to your MarketBlast account
3 – on the open hunts tab, search "Magic Mesh" and submit
Companies interested in conducting or listing a hunt on the MarketBlast platform should sign up or email info@marketblast.com.