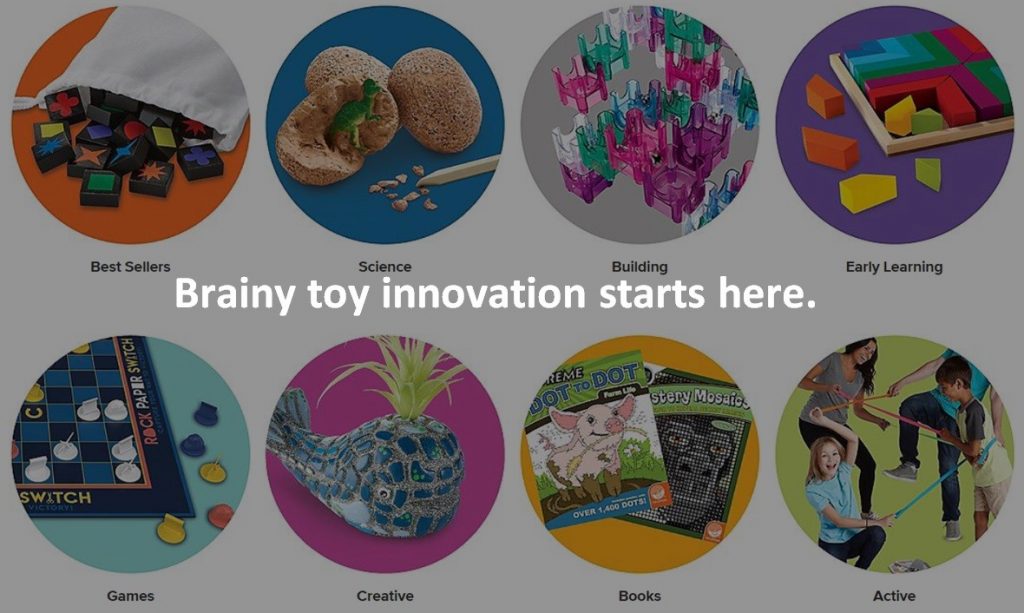 About the hunt:
MindWare is the award-winning creator, manufacturer and distributor of Brainy Toys for Kids of All Ages. We deliver our unique collection of brainy toys and games to customers' doorsteps, diverse classrooms, neighborhood toy stores and the world's largest retailers.
We're looking for great, new brainy toys for kids.
Submission criteria
Must be a product in our category.
Categories seeking
Educational
How to submit
There are no upfront costs or commissions for submitters to participate in this hunt.  To submit a product directly to MindWare:
1 – sign up
2 – add your product(s)
3 – on the open hunts tab, search "MindWare" and submit
Companies interested in conducting or listing a hunt on the MarketBlast platform should sign up or email info@marketblast.com.