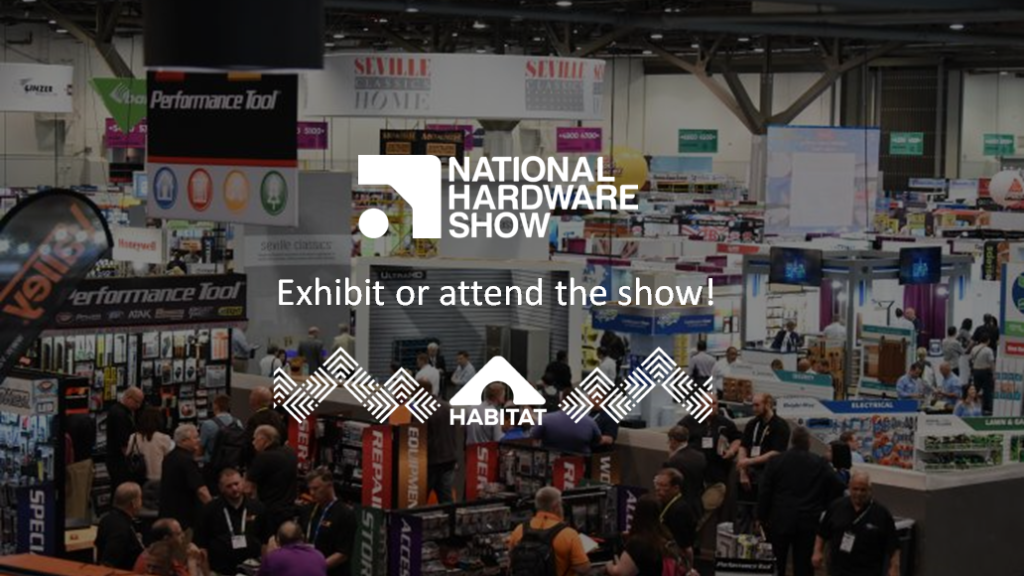 About the hunt:
New product discovery is the # 1 reason buyers attend the National Hardware Show!
Showcase your new product innovation, idea or technology in our new and exciting area called HABITAT at the 2022 National Hardware Show, April 5th thru 7th, 2022.
HABITAT is designed specifically for new inventors, startups and others delivering new solutions for everyday living. By submitting your product or invention here, we will review and notify you if your submission is a good fit for exhibiting in HABITAT.
A booth at the National Hardware Show "HABITAT," puts you directly in the center of industry and media attention. Retail buyers, product developers, licensing executives, media representatives, and many other industry professionals will converge on the HABITAT with the intent of finding new products.
Submission criteria
prototypes or product ready to exhibit
patent protection a plus
How to submit
There are no upfront costs or commissions for submitters to participate in this hunt. To submit a product directly to the National Hardware Show:
1 – sign up for a MarketBlast submitter account
2 – add your product(s) to your MarketBlast account
3 – on the open hunts tab, search "National Hardware Show" and submit
Companies interested in conducting or listing a hunt on the MarketBlast platform should sign up or email info@marketblast.com.