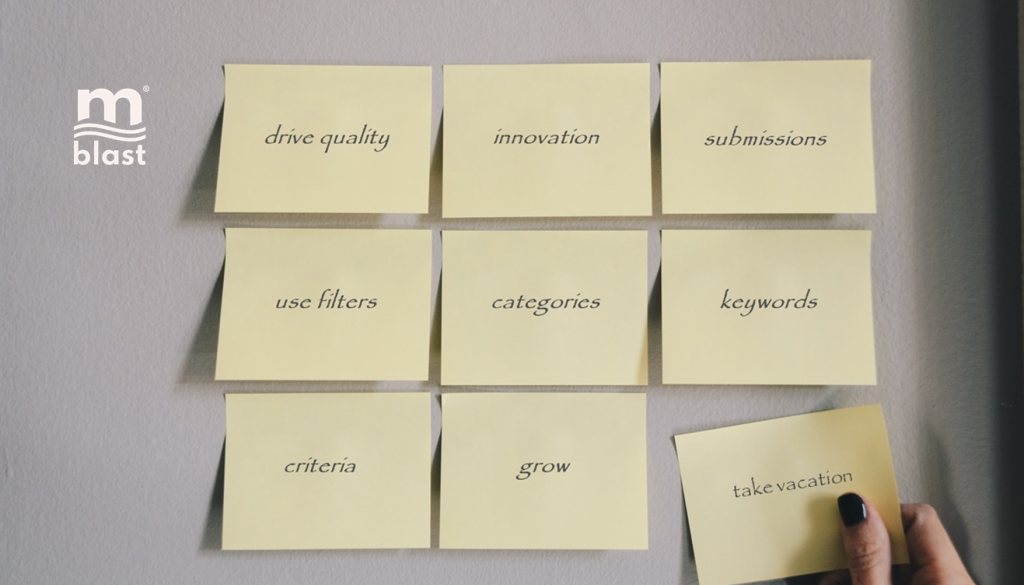 Because every company is unique in their business and product needs, MarketBlast® provides several ways to control and target the submissions received through a product hunt. For companies only interested in quality, retail-ready products, we have a solution for you and for those interested in a wide range of innovation from new ideas through finished products, there's a solution for you, too. And, for every other company in between we have you covered.
Oh yes, and for all those companies much too busy to worry about setting up their own product hunt, we have you covered as well. MarketBlast® offers free setup and support to get you up and running in no time (the hunts are free, too).
The power of MarketBlast® can help your company discover great new product innovation opportunities from around the world that are available for license, wholesale, retail or acquisition.
1. Apply Filters
One of the most powerful features of the MarketBlast® platform is the filter matrix.
The filter matrix allows a company to set filters to receive only the submissions they are interested in viewing, and it will block any submissions that don't meet the company's filter criteria from being submitted in the first place.
The two dimensional matrix is divided into 6 stages for each dimension enabling companies to be very selective in the types of submissions they receive.
Simply check the filter boxes that you would like to filter or block from your hunt and the system will prevent the submitter from submitting these types of products.
The image below provides a screen shot of the filter matrix and the stages that can be filtered. The red X in the lower right corner is an example of a checked filter box.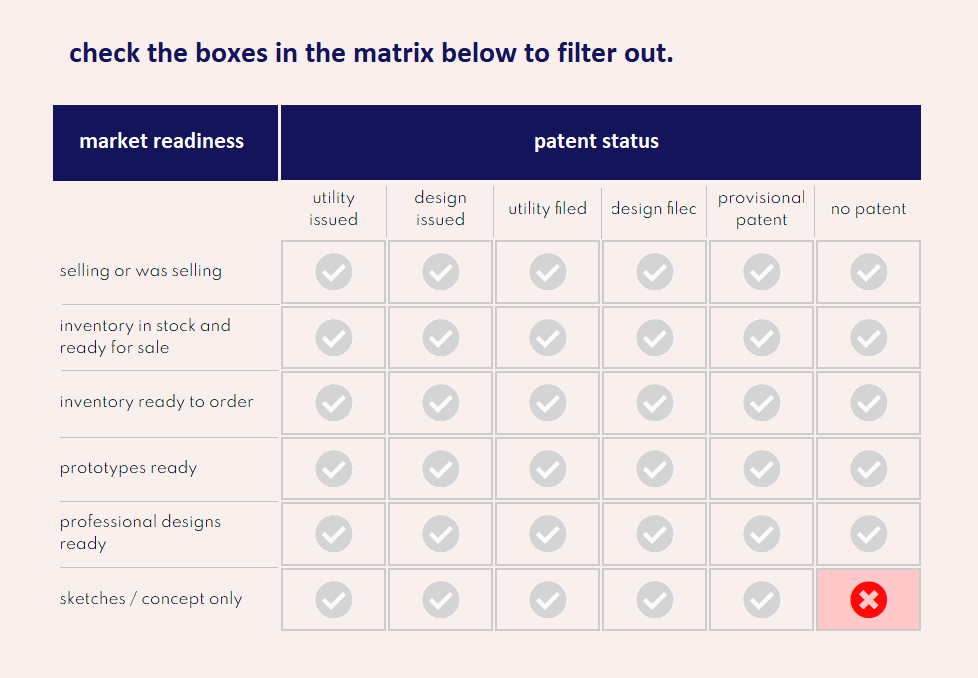 2. Utilize Categories & Keywords
One of the easiest ways to ensure targeted product submissions is to utilize specific product categories and keywords. MarketBlast® provides over 60 categories to select from and an option to add additional categories if needed for your company. Further, the platform enables you to add an unlimited number of product keywords to narrow your hunt parameters down from the broad categories. There is no limit to the number of keywords you can use so take advantage of keywords.
The more clearly you explain the categories and keywords of product innovation that you are seeking the more targeted your hunt will be.
3. Add Specific Submission Criteria
One of the most obvious tactics for managing a targeted product hunt is to specifically articulate what you're looking for in the criteria for submitting. Each product hunt provides a field enabling companies to be very specific in explaining their specific submission criteria for product innovation submissions.
By explaining in written form what your company is looking for in product innovation, you have the ability to cast a net as wide or as narrow as you'd like.
Finally, if product innovation is important to your company's growth, sign up for MarketBlast® and start a hunt toady at www.marketblast.com. And, if you would like our team to assist in setting up and activating your product hunt email us at support@marketblast.com.
About MarketBlast®:
We help companies discover great product innovation from around the world. Through our innovation hunt platform, we promote and list companies making it easy for suppliers and innovators to find and submit directly to them.