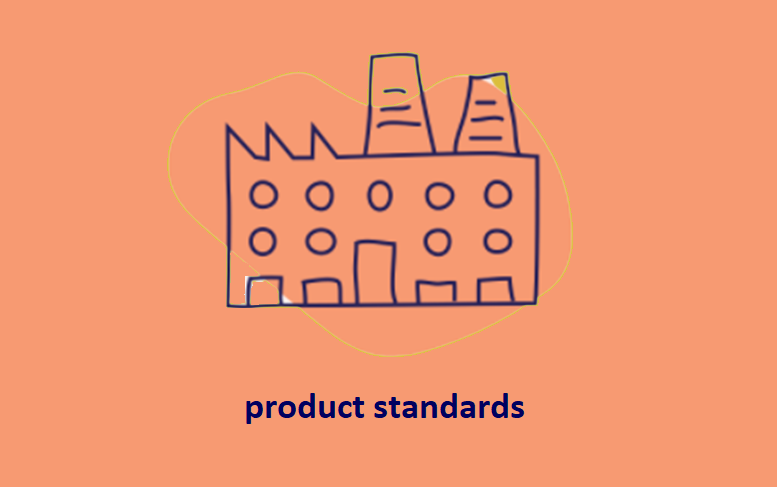 Imagine traveling cross-country and having to change trains at each state line because of varying railroad track gauges. Or imagine owning a car for which replacement parts, like tires and oil filters, can be obtained only at a dealer 50 miles away in the next town.
Would any consumer buy an electrical appliance without visible evidence, like the official Underwriters Laboratories (UL) stamp, proving that the product has been tested for quality and safety?
Thanks to standards that are scrupulously developed and classified, consumers as well as businesses receive vital assurances that products and processes work together, fit together and measure up to a prescribed level of quality. Standards are rules and guidelines that establish a uniform model for quality and safety.
Our society, which places a premium on the consumption of manufactured goods and safety of its citizens, could not exist without standards and the standards system. "You can't touch anything that does not have a standard connected to it," Mark Sheehan, managing director of development standards and certification at the American Society of Mechanical Engineers (ASME), explained recently on the popular National Public Radio show The Takeaway.

ASME is world-renowned for standards development. It was shortly after the turn of the century, in 1916, when ASME appointed a committee to formulate manufacturing standards for boilers, which had an alarming failure rate in homes and factories and onboard ships. Although safety was the primary mission of the committee, an additional focus was to reduce the multitude of regulations crossing over individual states and municipalities and to prepare a single standard for the entire country. What soon evolved was the Boiler and Pressure Vessel Code, 31 volumes and 17,000 pages of specifications and rules that are now referenced worldwide.
ASME is one of hundreds of standards developers in the U.S. In addition to professional societies, other groups that produce standards are trade associations and testing and certifying organizations like UL and Factory Mutual. Standards developers represent diverse industries and cover every facet of trade and commerce. According to Sheehan, "There are literally tens of thousands of individuals around the world devoted to product standardization."
Standards, said Sheehan on The Takeaway, promote safety — "the heating boiler in the basement contains an ASME certification stamp" — and parts interchangeability — "the toilet purchased at the local home improvement store has uniform drill holes to fit the footings on your bathroom floor."
article sourced from NewsUSA
About MarketBlast®:
We help companies discover great product innovation from around the world.  Through our innovation hunt platform, we promote and list companies making it easy for suppliers and innovators to find and submit directly to them.